Jean Pleyers –

LES ÊTRES DE LUMIÈRE
– 2nd hand, published by Eldorado – Les Humanoïdes associés
12 345 678 910,01€
Jean Pleyers is a more or less forgotten representative of the Brussels School, historically embodied by Jacques Martin, Edgar P. Jacobs, Paul Cuvelier, Roger Leloup [all these post-Hergé] – favoring, in terms of line and narrative, DISIPILINE and KOHNTHROLE (as opposed to the Marcinelle School, favoring naps and pooping in other people's plates).
This is a psychedelic comic though – one in which nothing ever explodes, everything remaining intensely frozen and contained like a fart of violent acidity expelled within the 12 beveled edges of a closed and extremely cubic box by Sefiroth on Mount Doom.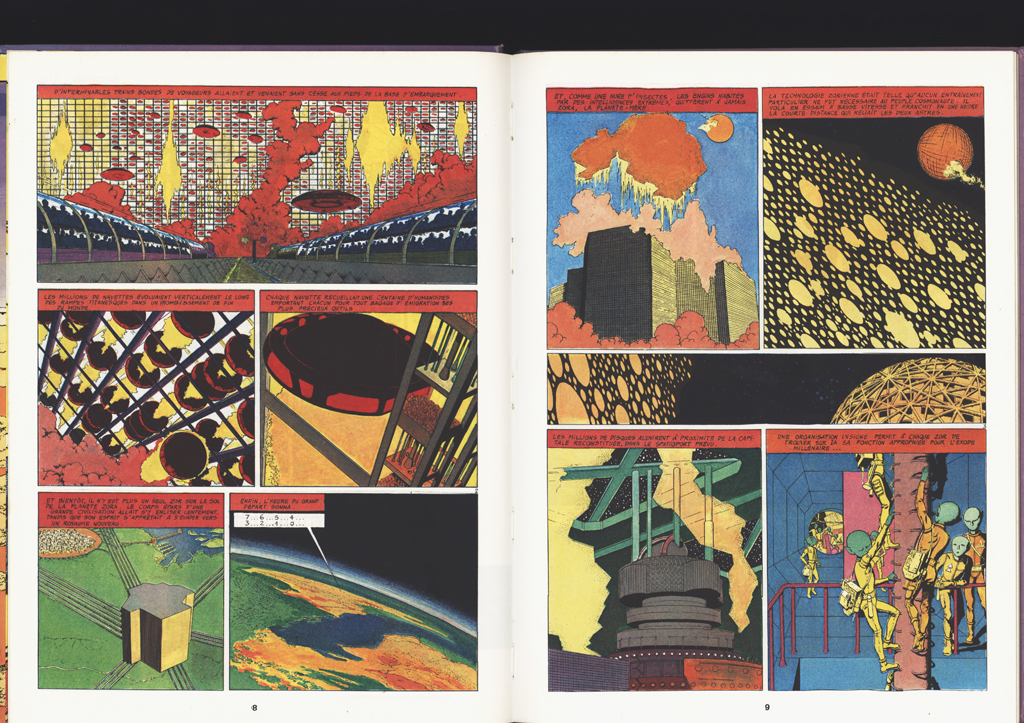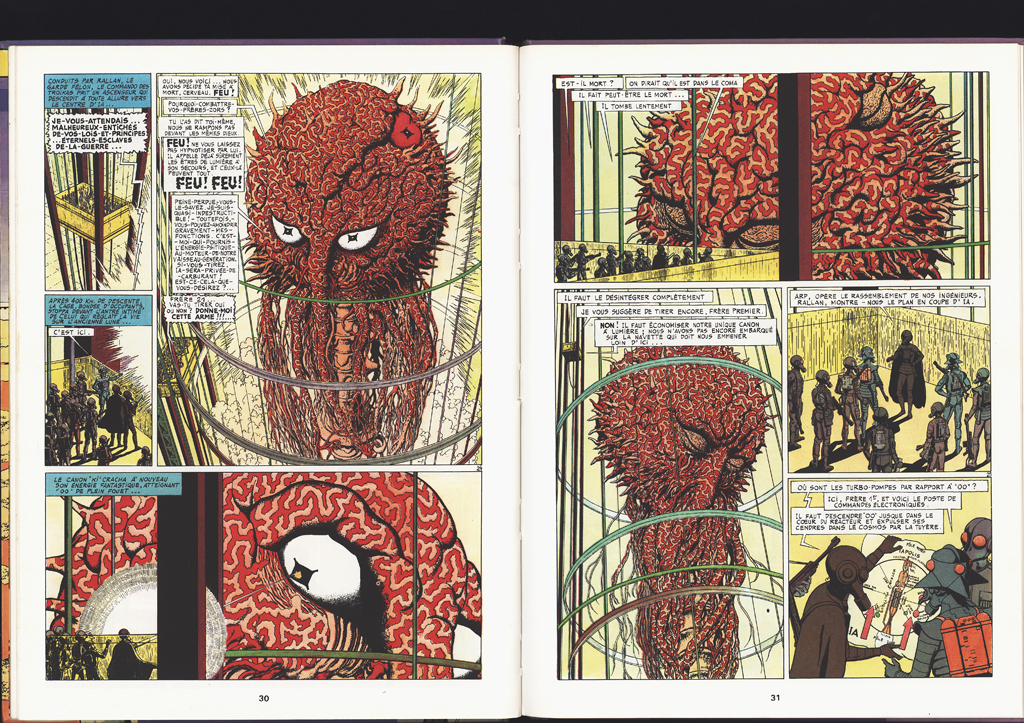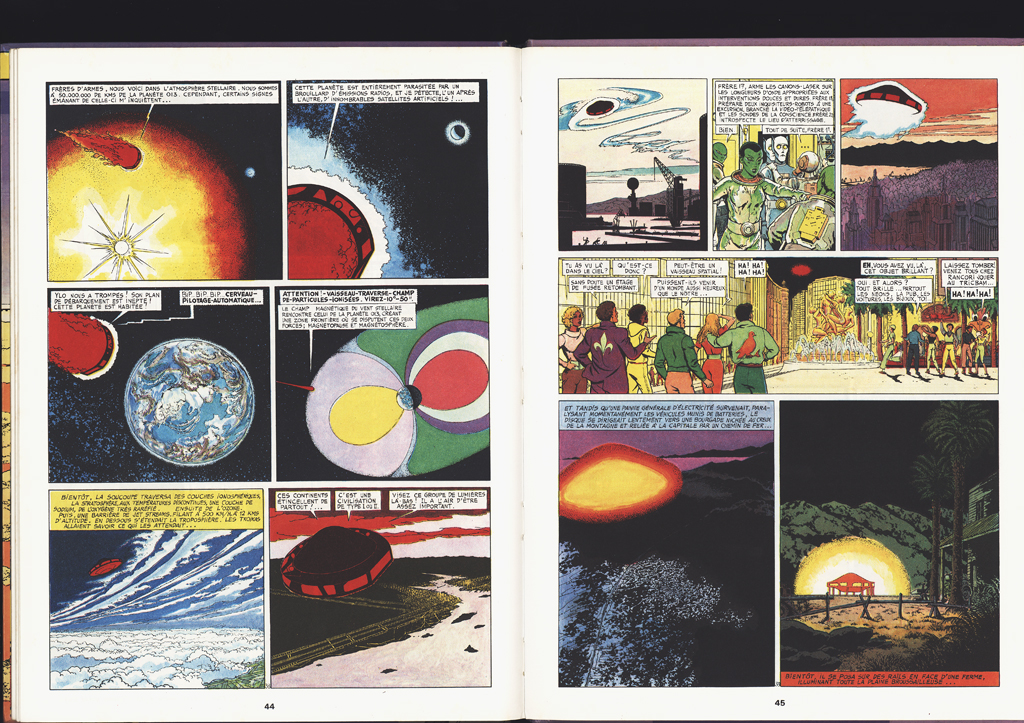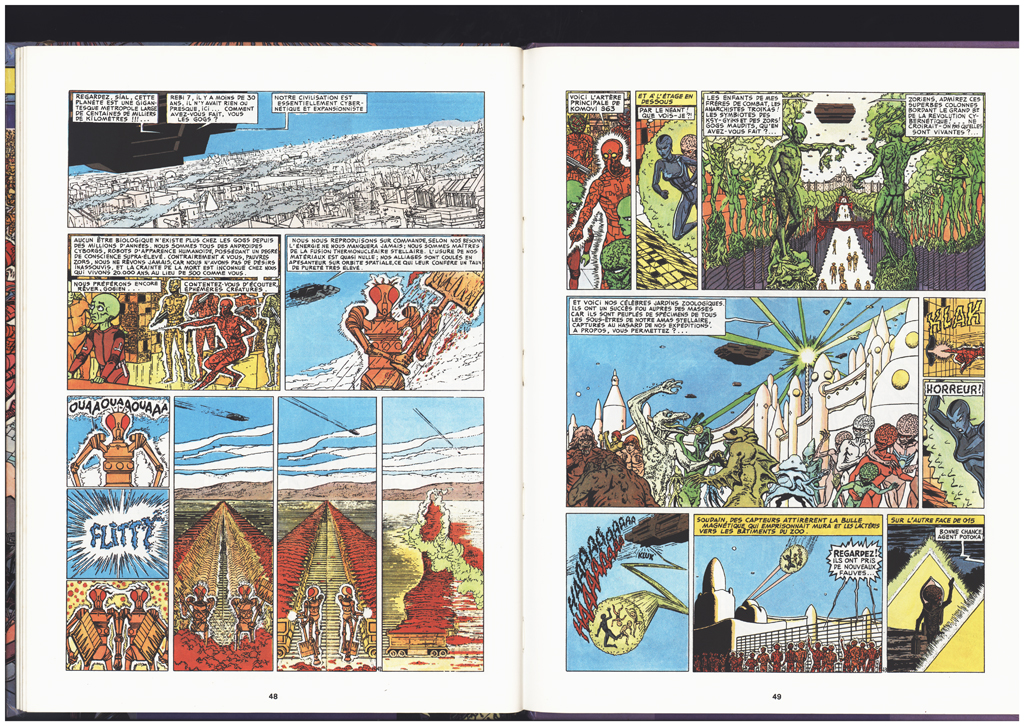 C'est très très joli si vous avez les tétons sensibles et pour vous en convaincre voici un commentaire de Moebius expliquant que Jean Pleyers a semé sa graine dans lui et qu'il l'a jamais rappelé.
Ton album m'avait beaucoup frappé
pour plusieurs raisons,
pour bien sûr
ses qualités intrinsèques d'étrangeté,
presque de folie,
comment pourrais-je dire,
la folie raisonnable,
la folie de celui qui agit
sans tenir compte des convenances,
mais qui, d'une manière assurée
va jusqu'au bout de son expression
et sème sa graine,
sans savoir si elle fleurira.
En + c'est très très joli ouai de ouf
Moebius,
extrait d'une conversation avec Jean Pleyers,
décembre 1992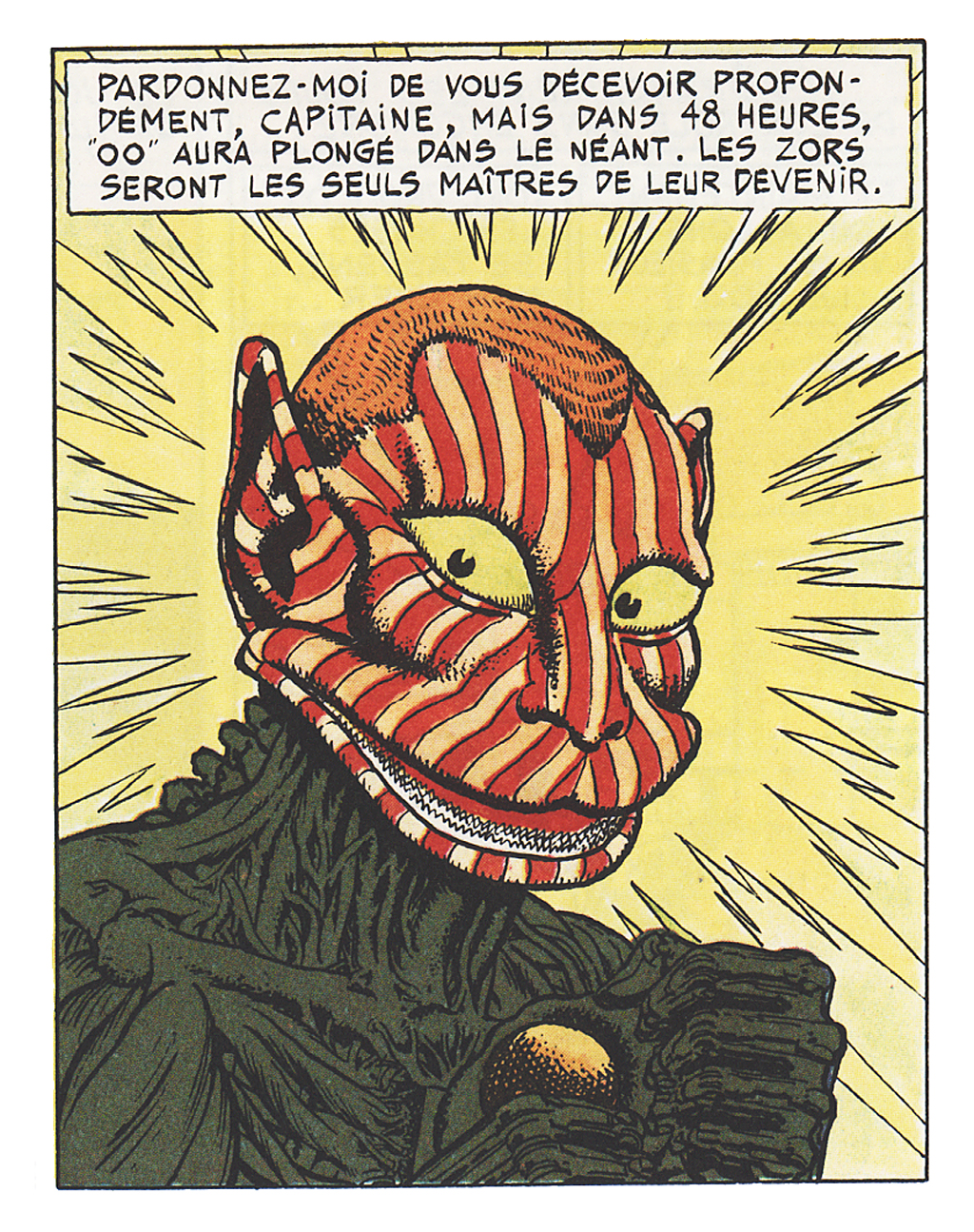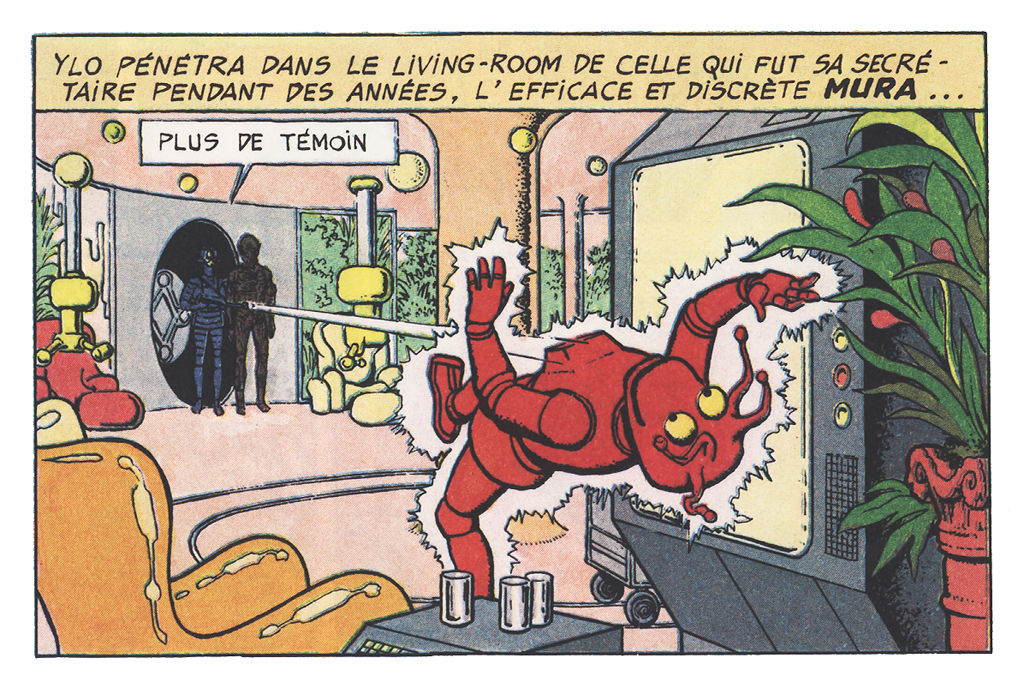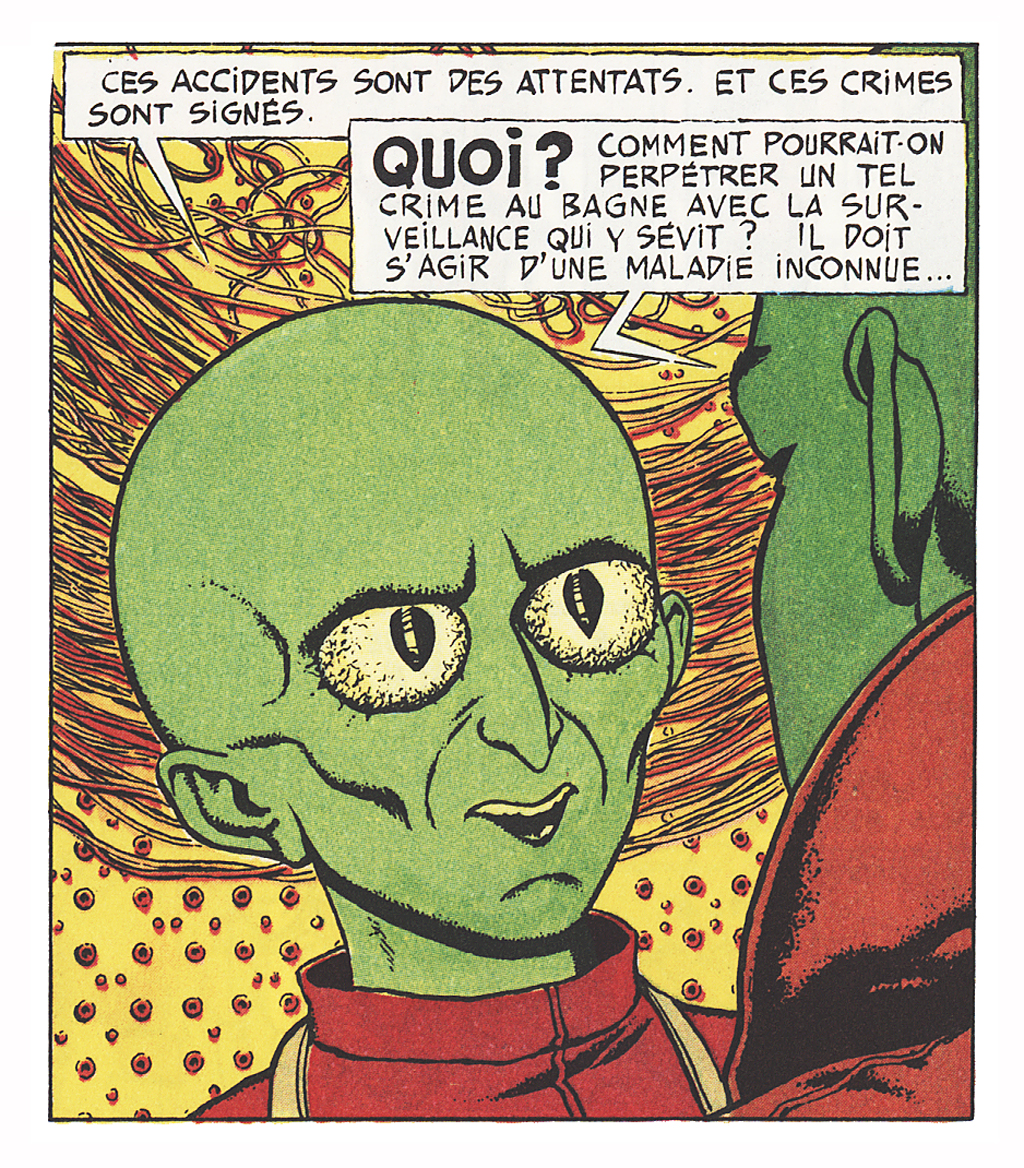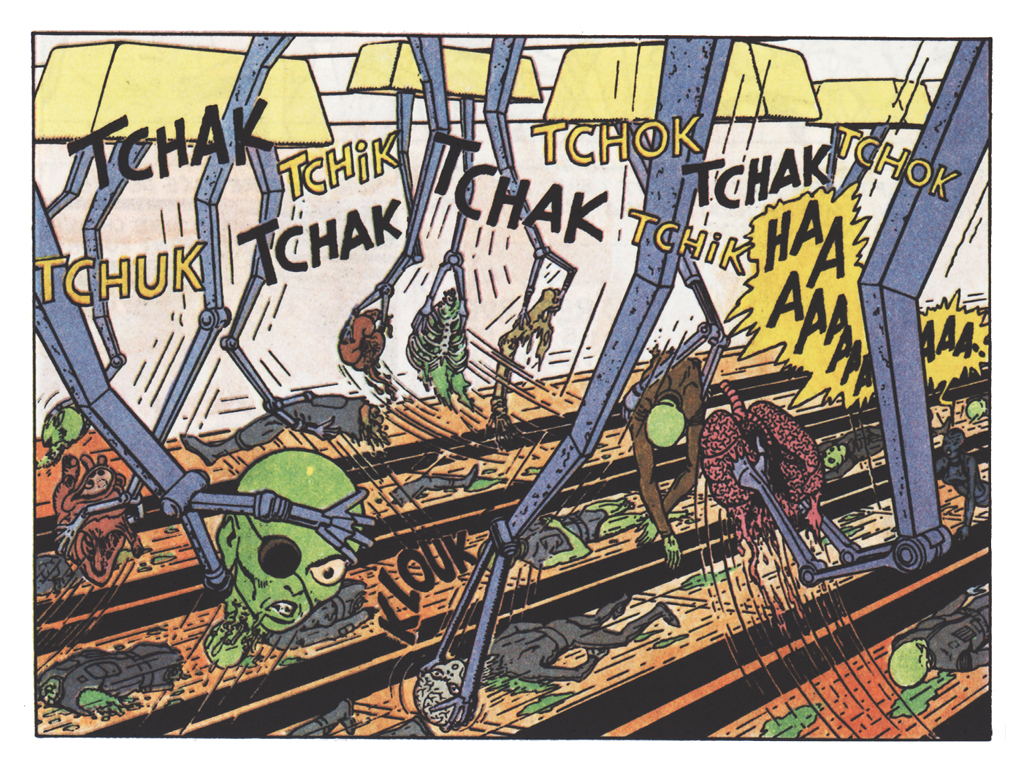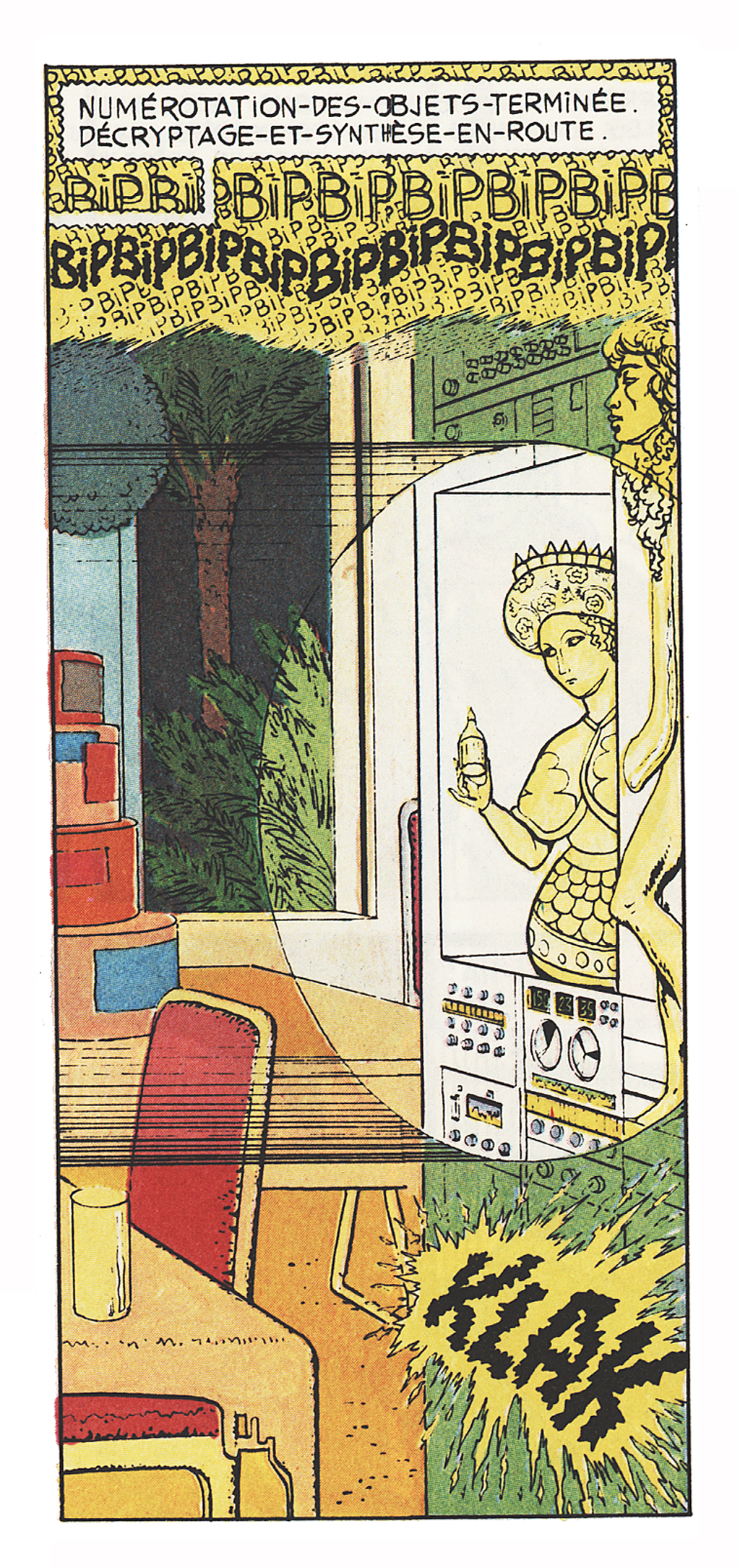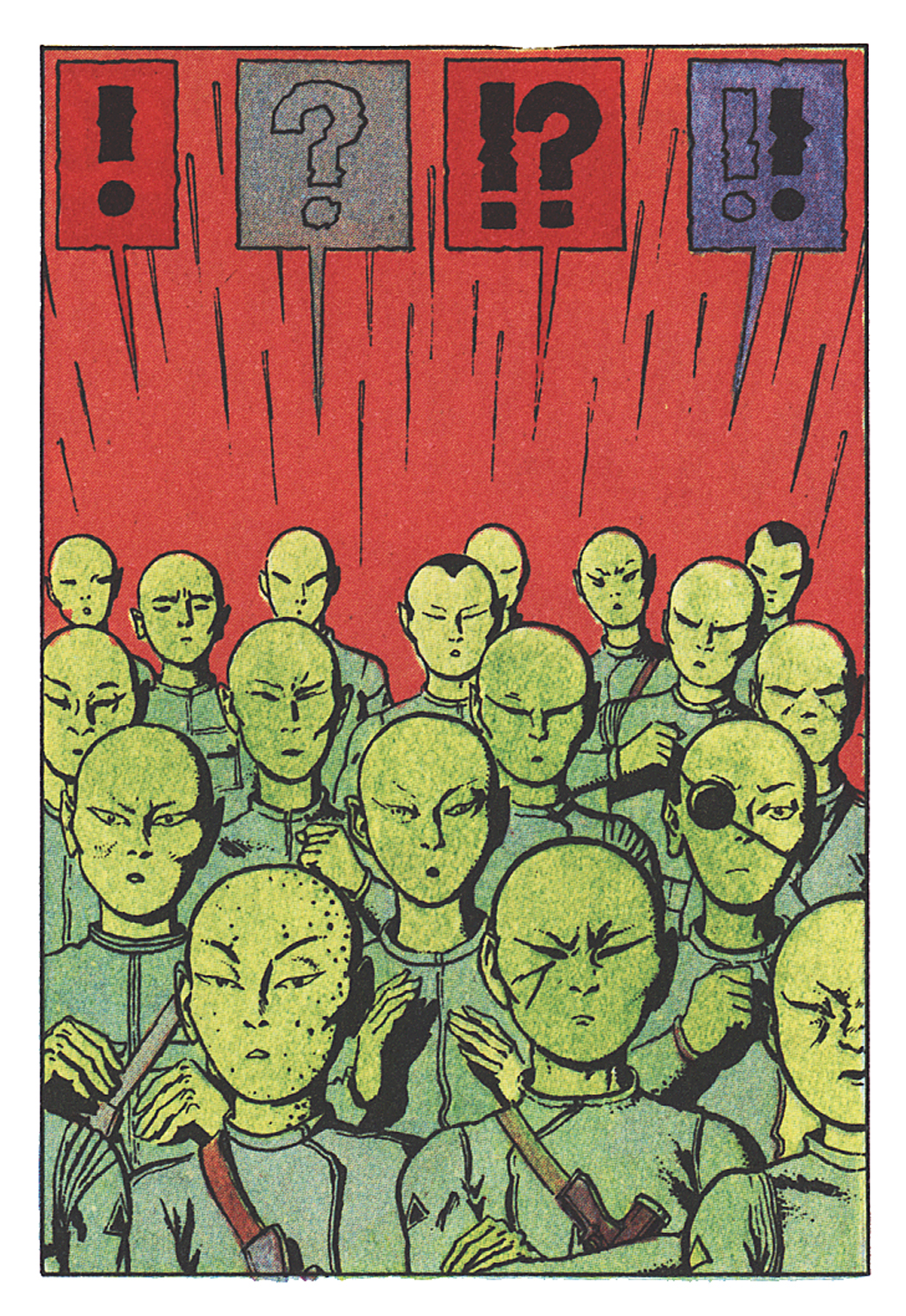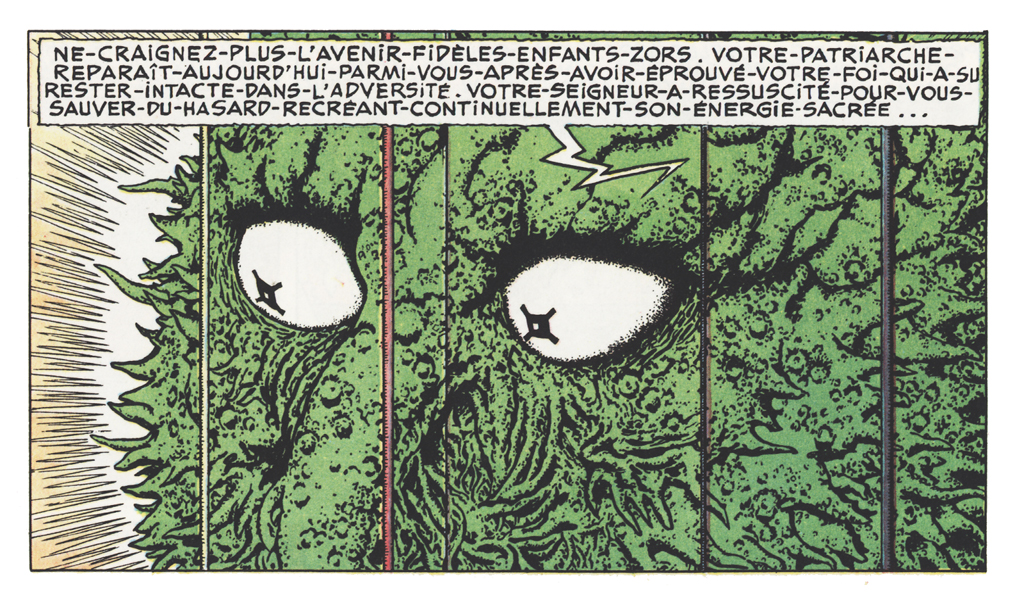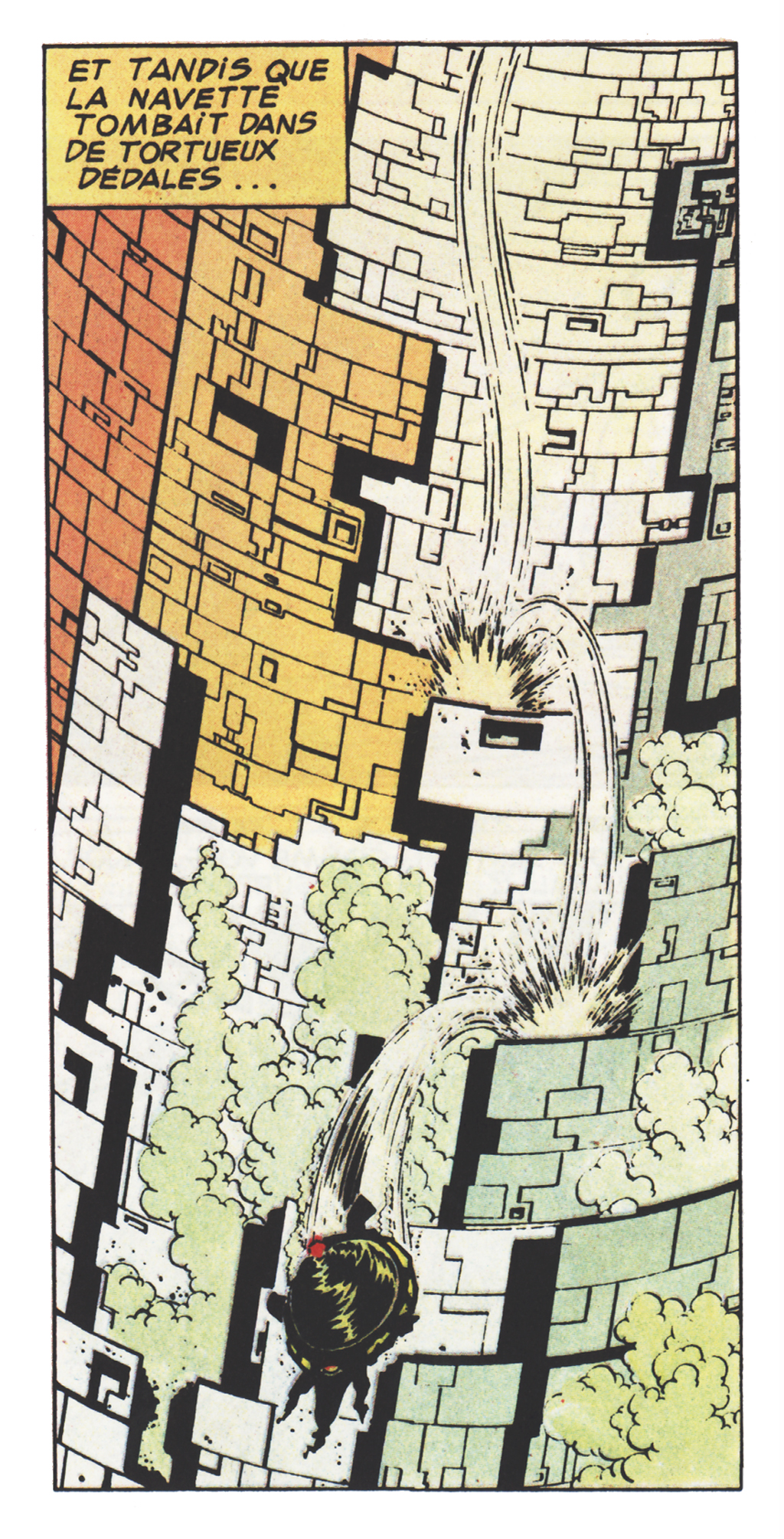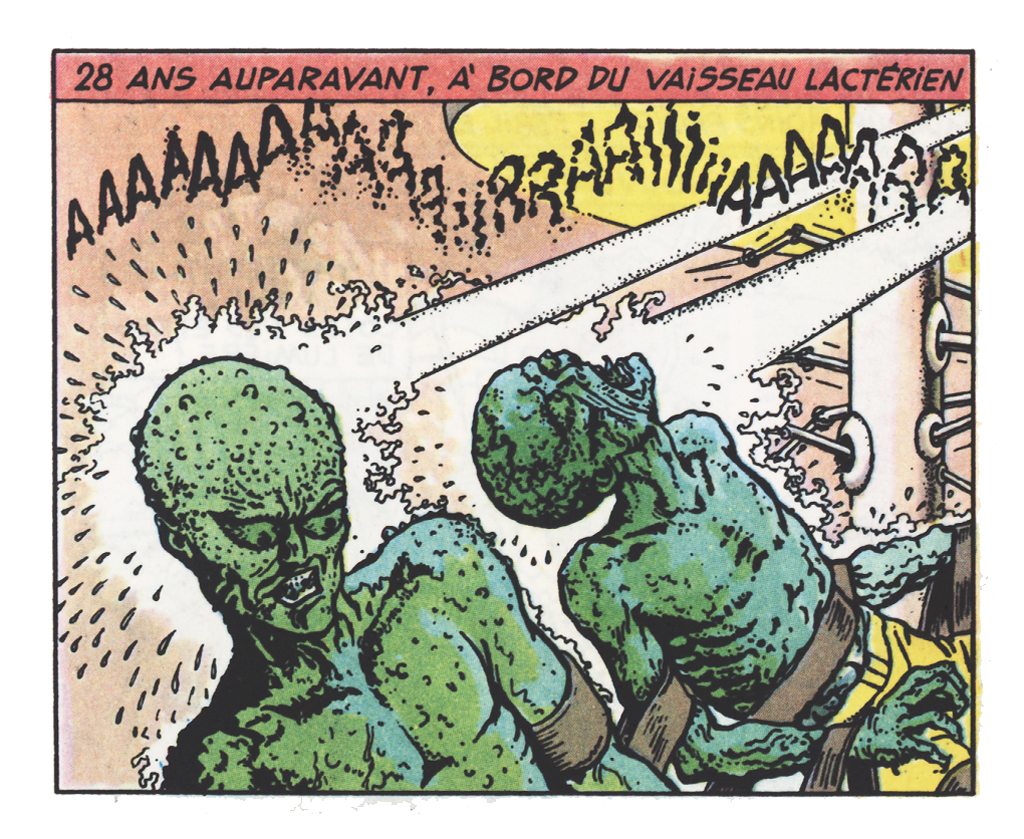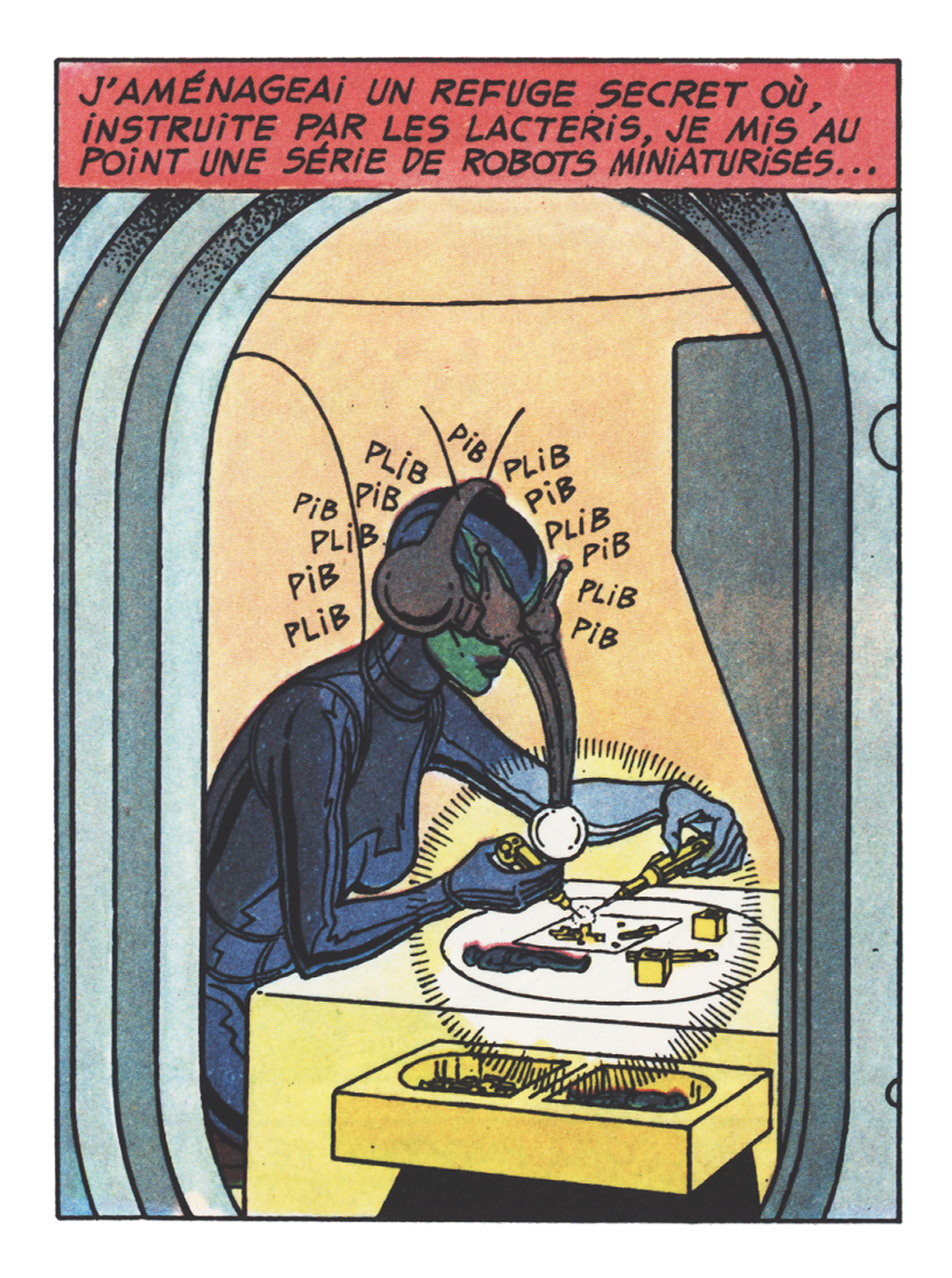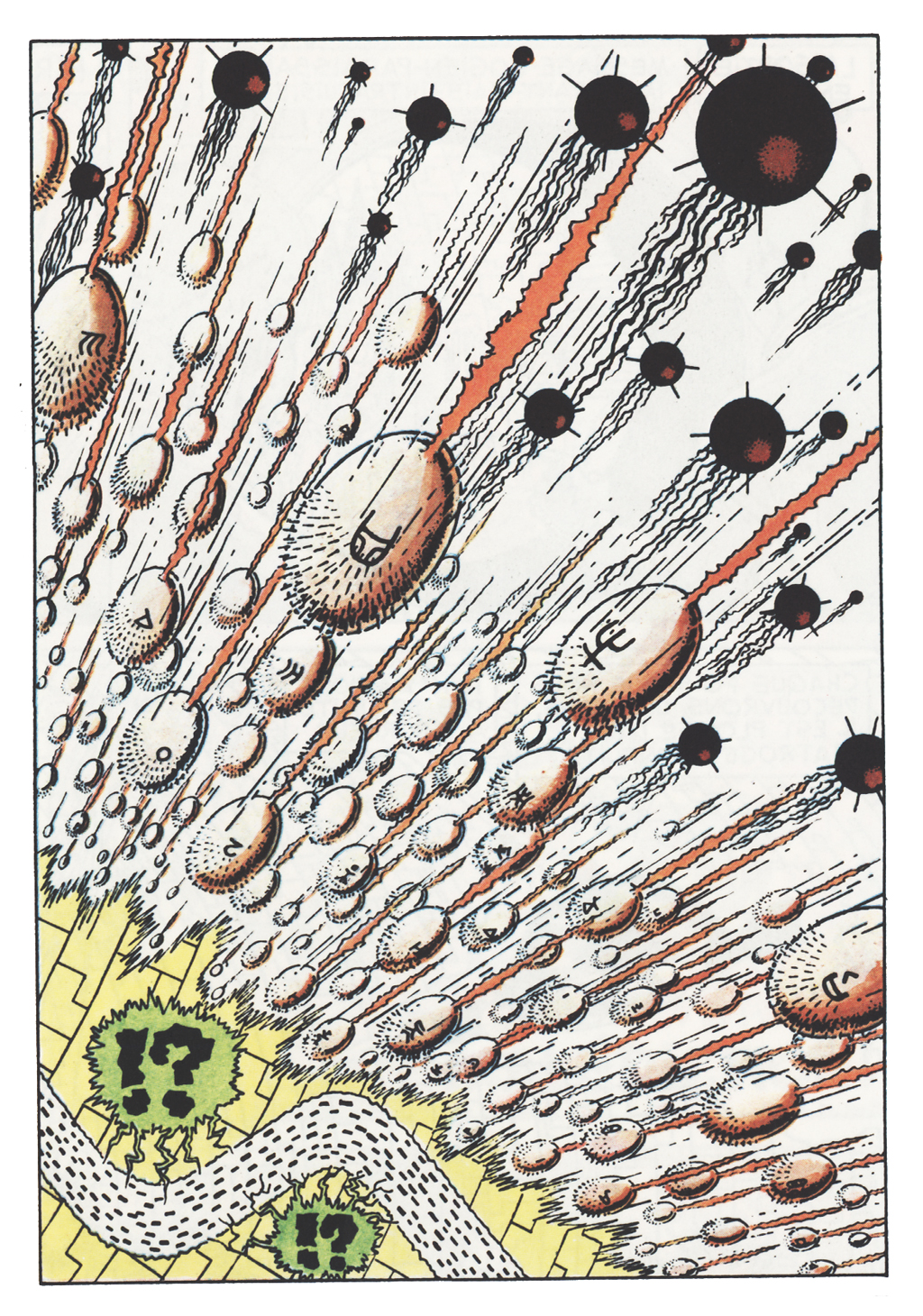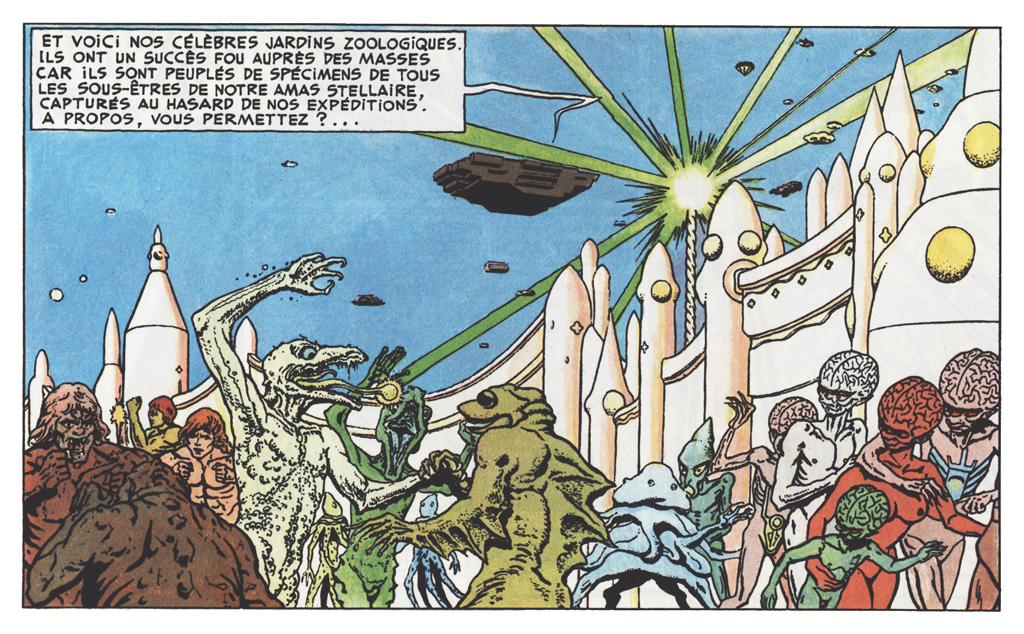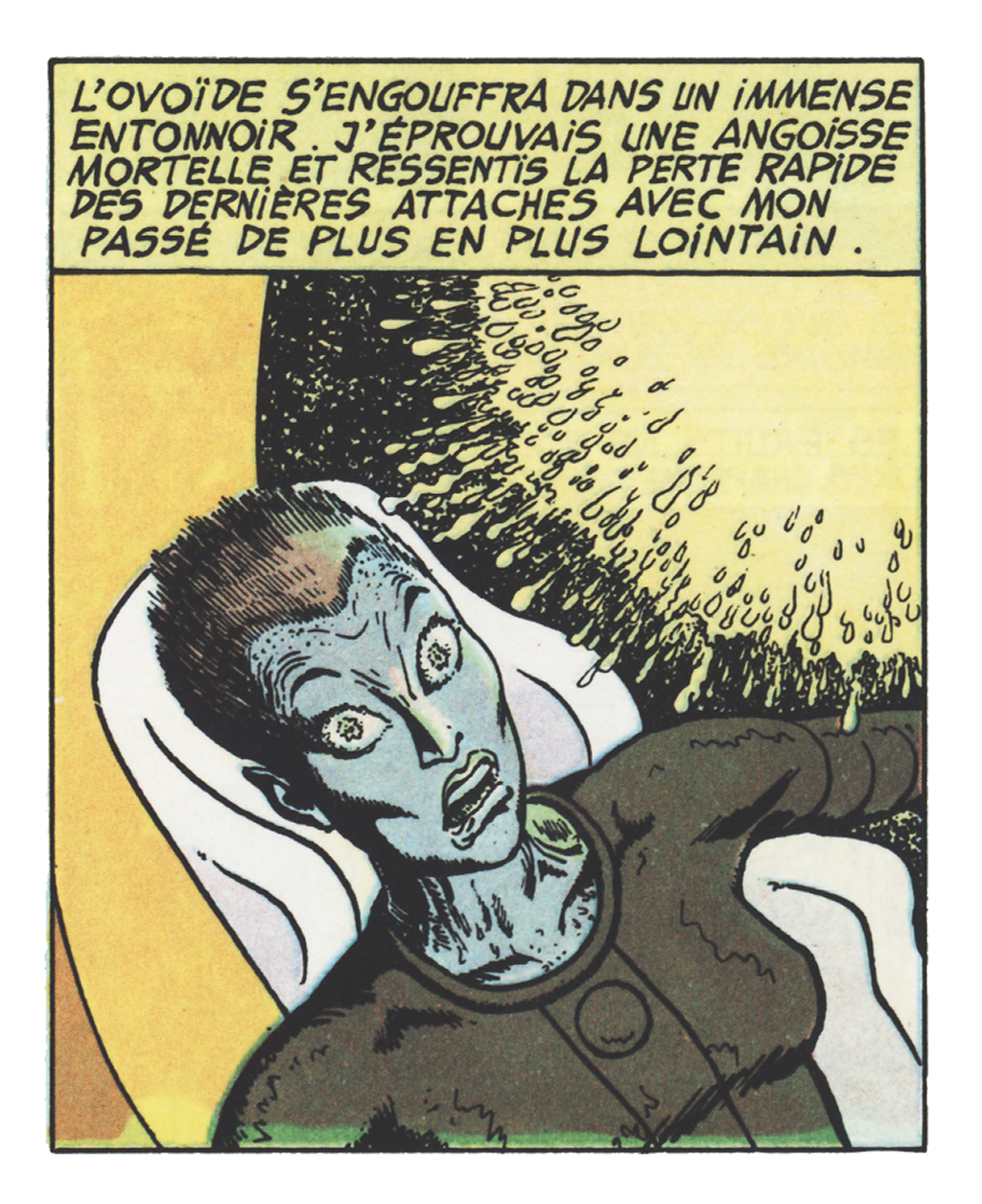 Also I don't recommend that much buying it here, it's quite easily available elsewhere for like 6€ sometimes : )